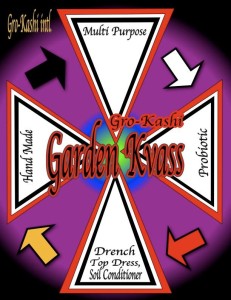 Welcome to GRO-KASHI Online!
GRO-KASHI GARDEN DREGS is the premium mycelium amendment for cultivators who demand the finest ingredients and wish to be in a symbiotic relationship with the earth.
Endorsed by the industry's leading experts, breeders, and growers all around the world – GRO-KASHI has already proven itself to be an essential ingredient to a FULLY FUNGAL garden.
Learn how nature works and how you can make your garden reach its MAXIMUM HEALTH!
Discover how GRO-KASHI can maximize your grows with mycellium technology.
Available soon…